Jiří Dvorjančanský, Member of the Board and Chief Executive Officer
Jiří started his successful career in telecommunication sector in 1999 as Sales Director at T-Mobile Czech Republic.

In 2002 he became Executive Vice President of Marketing Division and he held this position until 2008. In 2009 Jiří was promoted to the Management Board of T-Mobile Germany where he held the position of Executive Vice president of Marketing Division.

Before joining the Company Telefónica Czech Republic, he was the Senior Vice President of International Sales, Marketing and Consumer Service Division at Deutsche Telekom. He joined A1 Team in August 2014 as President of A1 Hrvatska Management Board. Jiří Dvorjančanský graduated from the Czech Technical University in Prague and the Grenoble Institute of Technology. Then he earned his MBA through the University Thunderbird EMBA program in Prague.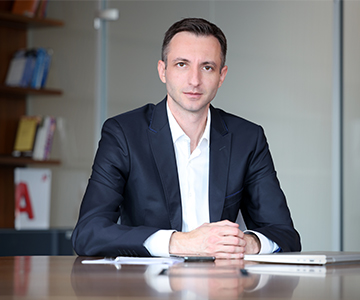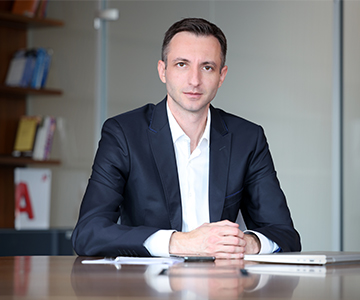 Goran Angjeleski, Chief Financial Officer
Goran Angjeleski started his career at Makedonski Telekom in 2006. A year later, he became part of the A1 team in Macedonia, ie the then Vip operator. He quickly builds his career in the company throughout several managerial positions in the financial sector, but also as a key member of the team for acquisition and integration of the third mobile operator and several cable operators in the Macedonian market, as well as implementation of post-acquisition processes. Since 2009, Goran has been Head of the Controlling, and since 2021 he has been the Director of Controlling and Finance in A1 Makedonija. Since the beginning of the cluster cooperation of the companies in Croatia and Macedonia, he was responsible for the establishment and financial monitoring of the synergy processes.

Goran gained his formal education at the Faculty of Electrical Engineering and the Faculty of Economics at the University "St. Cyril and Methodius" in Skopje. Additionally, he upgrades his professional knowledge in several educational institutions in Europe.

As of July 1, 2022, he is the Chief Financial Officer in the cluster "Macedonia and Croatia", within the Telekom Austria Group.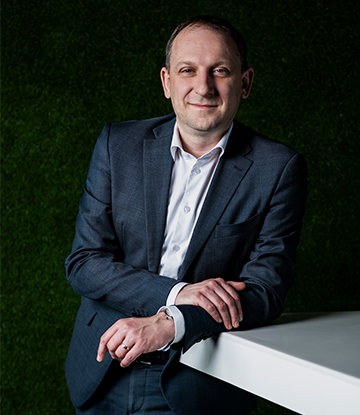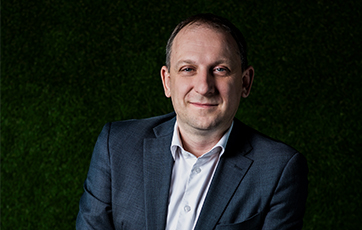 Ivan Skender, Senior Director of Business Transformation, Human Resources and Corporate Communications
Ivan has over 20 years of international experience in the telecommunications and IT industry in Central and Eastern Europe.

Before joining A1, he held various executive positions at Deutsche Telekom Group, the last one of which was Marketing Director for Slovak Telekom's B2B and Cloud/ICT segment.

At this position, he was responsible for the development of the B2B segment on the Slovakian market and the telecom's transformation into a Cloud/ICT service provider.

Ivan graduated from the University of Zagreb in 2001 with a degree in electrical engineering, obtained an MBA in 2006 at the IEDC-Bled School of Management, and completed business education programmes at European business schools such as the ESMT Berlin, RSM Erasmus and others.
Ivana Markovic, Senior Private Customer Director
After graduating from the Faculty of Economics and Trade, Ivana started her career in the FMCG industry, after which she went on to build a successful career in the telecommunications sector.

At managerial positions at Hrvatski Telekom, Ivana's responsibilities included the development and implementation of the commercial strategy in accordance with market trends, while at the same time leading important market teams.

She joined the A1 team in 2014 as Head of Private Customer Sales; after excellent results in all sales segments, in 2016 she became the Senior Private Customer Director.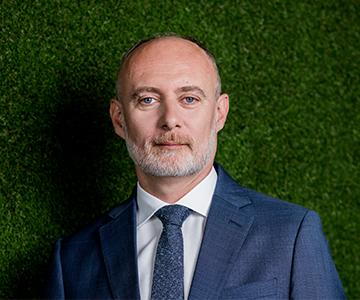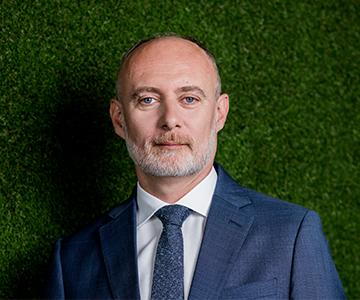 Daniel Simic, Senior Director Enterprise Division
In his 20 years of international experience in the consulting and ICT industry, Daniel has structured and led complex transformation projects in the telecommunications industry and the public sector in Croatia and the CEE region. He led the business of IBM Consulting in Croatia and was responsible for the development of regional business in the telecommunications industry as a member of the IBM Consulting CEE Leadership team.

He started his career in 1999 at the Faculty of Electrical Engineering and Computing in Zagreb, then continued at Ericsson Nikola Tesla, after which he began his consulting career in the USA and Great Britain.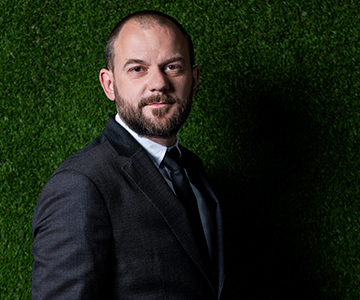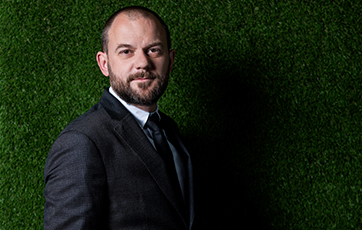 Vladimir Skender, Senior Network Director
Vladimir Skender started his career at Hrvatski Telekom and continued in Israel as a technical manager at Nokia, responsible for building and integrating mobile networks. He joined the A1 team in 2012 and participated in almost all infrastructure projects, particularly the integration of B.net, Amis, and Metronet.

Over the past ten years, he has been leading projects for constructing and modernising fixed and mobile networks in Croatia and Macedonia.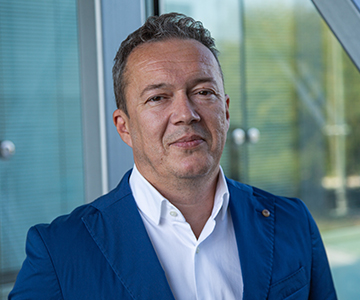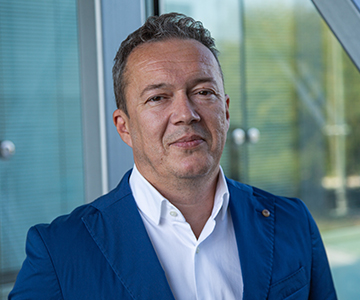 Boris Gotovac, Senior IT and Services Director
Boris Gotovac began his career at Hrvatski Telekom and left as the Director of the IT Development and Integration Department. He continued as part of the A1 team and was the IT Cluster Croatia and Macedonia Director. In both countries, he worked on acquisition projects of other companies, as well as the integration of IT systems and their migration to the Cloud.

He led business digital transformation projects that included agile work methods and the implementation of automated processes and artificial intelligence.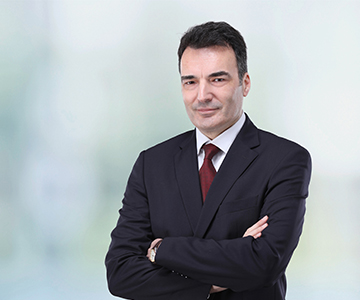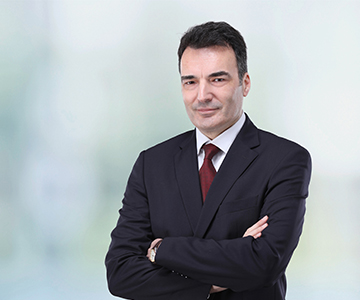 Metodija Mirchev, Executive Manager of A1 Macedonia
Metodija Mirchev originally started his professional career in the FMCG industry in Poland, working on several managing positions in several international companies. Before entering the telecommunication industry, he held an executive position at L'Oréal Poland.

In 2005, he was appointed as a Sales Manager at Cosmofon, a leading telecommunication company, and in 2007, he was promoted to a Chief Commercial Manager of the company. In 2011, he was appointed Chief Sales & Marketing Officer at ONE, part of the Telecom Slovenije Group, and in 2013, Metodija has earned his promotion to the position of executive member of the ONE Board of Directors, at the position of Chief Operating Officer.

Metodija is M.Sc. graduate from Warsaw University of Technology and he holds Executive MBA diploma from London Business School, HEC Paris and NHH Norway.